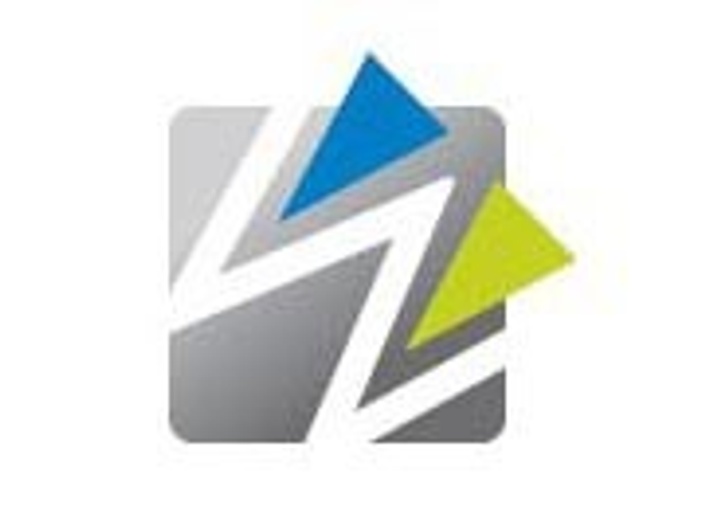 Module 1. How do I build the solid foundation for my export-import business?
Ensure the long-term success and sustainability of your international trading business.
Special Course Launch 30% Discount is Valid Until Midnight on January 28, 2019 (EST).
Don't Miss This Exclusive Offer!
Just like you start building a house with a solid foundation, there are certain elements you must consider to ensure the long-term success and sustainability of your international trading business. We'll start at the beginning and lay the foundation for your export-import business.

Goal: Understand how to choose the product and markets to trade with and how to position your business and product globally.

You Will Learn:
7 critical success factors in international trade. Spoiler: it is not about filling out a bill of lading or customs declaration form.
How to select the right product for trading internationally
How to select the markets where you will export to or import your product from
How to profile your ideal foreign buyer or supplier you can affordably reach even with a minimum marketing budget
Why someone would buy your product even if it is more expensive than that offered by the competition
Practical Tools & Materials Enclosed:
Video recording of the presentation
Slide presentation download
Motivation and Critical Success Factors Worksheet
Product Selection Worksheets
Market Selection Worksheet
UN Comtrade Database Tutorial
Ideal Buyer and Seller Profiles Worksheet
Unique Selling Proposition Worksheet
BONUS: E-book. How to Export Guide. No Fluff.
Outcome: After applying practical tools that are included with the training you have a list of 1-2 products to trade and the list of target export or source markets for your products, your ideal buyer or seller profile, and your unique selling proposition.
Your Instructor

Igor Chigrin is an Export & Import Consultant with Win Global Partners. Igor has over 10 years of international business and trade experience in Canada and outside, living and doing business in 4 different countries on 3 continents. Igor's specialty is bringing businesses outside their local markets.
Igor is an author of several books, infographic materials, and guides on export and import downloaded by over 3500 international trade professionals. He is coaching entrepreneurs and business executives in building and expanding international trade businesses and is speaking on the subject at the industry events.
Igor holds a Master in International Business degree from Grenoble Graduate School of Business (France), Certified International Trade Professional (CITP) designation awarded by the Forum for International Trade Training (Ottawa, Canada), and Qualified Service Provider status awarded by Canadian Manufacturers and Exporters.
Fifteen years ago Igor started to help his father launch his international trade business in pharmaceuticals and medical equipment and supplies area. He had no clue where to start with, how to select the right foreign supplier, negotiate with the foreign buyer, ensure the shipment gets to our warehouse on time - nothing! The result? He eventually figured it out but at a huge cost including a truckload of frozen ampules one winter waiting at the border in the middle of nowhere stuck in customs.
You don't have to pay such a huge price! Igor's motivation behind creating this coaching program is to help you avoid the losses and pitfalls that he experienced when he started my import & export business.
Course Curriculum
Module 1. How do I build the solid foundation for my export-import business?
Available in days
days after you enroll
Frequently Asked Questions
Will this course continue to be updated? And will I get access to future versions?
Yes! This will be a flagship product and it will be updated on a regular basis as the international trade rules and environment change.
How is this course different from what I can learn about export & import from the textbooks or online resources?
This course is a practical one and is tailored to your needs, goals, products and situation. It is different from theoretical materials, textbooks and online articles that are not and can not be related to your particular case. The course contains more details with use cases, examples, checklists and video tutorials.
Will this work for someone who is not in the export-import business yet?
Absolutely. The primary goal of designing this course was to involve more people in international trade even if they have no prior experience in this area. All of the strategies and tools taught are built on universal business and marketing principles.
I'm already trading internationally. How will this course help me?
First of all, it will help you further expand your trade in the international markets you are currently trading in by better defining your customer profile or value proposition, for example. Secondly, the course will help you identify new international markets and create an actionable step-by-step plan to expand into them. That being said, you may not need all 5 modules if you already trade internationally.
Will what you teach work in my country and for my product?
Yes, it will! The international trade has been around the world since the first nomads started travelling between the settlements of the first farmers and exchanged the goods and food. We teach what has been working for thousands of years, across all geographies, products and political systems.
Can I afford this right now?
At the end of the day, that's a question you have to answer. The pricing model is specifically designed to enable beginners to get started without breaking the bank. You may buy the modules one by one and buy the next module after the completion of the previous one. Instead of one flat fee for the entire course, I've broken it into 3 options based on your cash flow situation. This makes it more affordable and you're able to upgrade to the next module at any time.
Is this actually possible to get the import-export business up and running and get the first deal done in just 12 months?
Absolutely. I did it without focus or having really any idea what I was doing. You'll have a major advantage on me by having someone hold you accountable and tell you exactly what works and what doesn't.
How much time will this take?
Great question! The course delivery itself is about 1 hour per module. However, the homework and filling course materials and templates may take extra 3-8 hours. When you get to the massive action phase and start looking for foreign buyers or suppliers, allocate as much time as possible on this activity, because it is a bread and butter of your international trading business.
Why do you do this?
I believe strongly that the more people trade with each other, the better they understand each other and learn to live in peace with each other. Thus, my personal mission is to engage as many people as I can in international trade to achieve more peace and prosperity we, people of the Earth, need so much. By moving the practical training online and making it available and affordable to the people around the world I can fulfill my mission and do my part of making this world a better place. Join me now!
Special Course Launch 30% Discount is Valid Until Midnight on January 28, 2019 (EST).
Don't Miss This Exclusive Offer!